EPK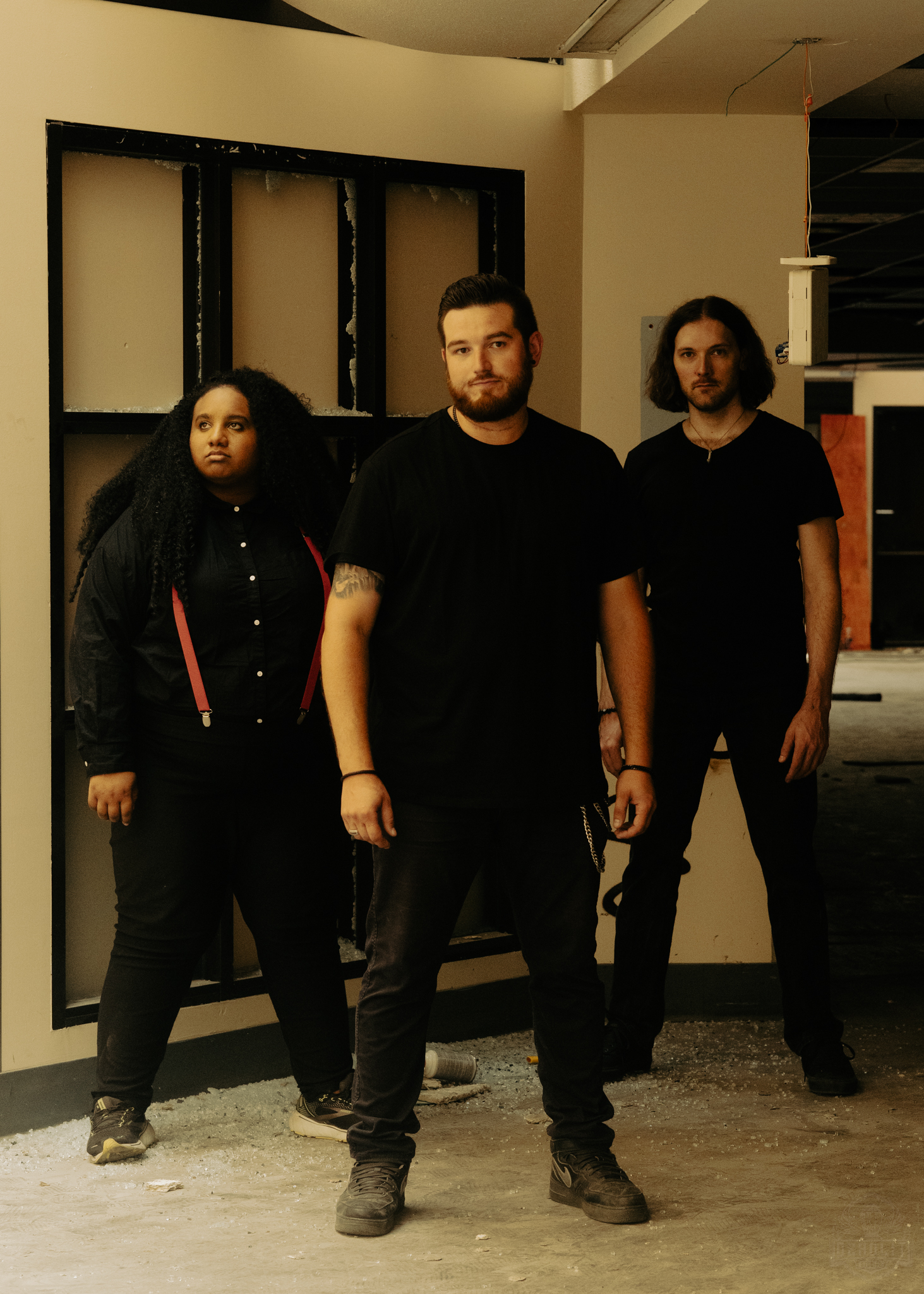 THOUSAND FRAMES

Members:
Kyle Kaufman - Lead Vocals
Kelsey Marchman - Lead Guitar, Vocals 
Ryan Smith - Drums
 

Biography: 
Thousand Frames emerges as a cinematic force within the realm of hard rock, hailing from the vibrant heart of Denver, CO. The genesis of this compelling musical journey took place in December of 2012, when singer-songwriters Kyle Kaufman and Kelsey Marchman united their creative forces.
Fueled by a tapestry of potent melodies and intricate electronic arrangements intertwined with the commanding resonance of guitars and precisely timed drums, Thousand Frames redefines the very essence of musical engagement. Drawing inspiration from the likes of RED, Chevelle, Starset, Bring Me The Horizon, and Siamese, the band pioneers a fresh echelon of distinctive compositions, ushering in novel sonic dimensions not only to Denver's music landscape but also beyond.
At its core, Thousand Frames operates with a mission – to kindle inspiration and motivation within every individual's personal odyssey. Through their resonant artistry, they beckon listeners to embark on a journey that sparks a renewed vigor and drive along their unique paths in life.
Venues Played
The Bluebird Theater, Summit Denver, Marquis Theater, Larimer Lounge, The Black Sheep, Sunshine Studios Live, Herman's Hideaway, Church Nightclub, Lost Lake, The Moxi Theater, and The Oriental Theater. 

Notable Openers
Thousand Frames has opened for national acts All American Rejects, Cold War Kids, Pop Evil, Drowning Pool, RED, Diamante, Otherwise, TI, Blacktop Mojo, The Browning, Butcher Babies, Nonpoint, Adelitas Way, Eyes Set to Kill, Icon For Hire, Islander, Red Sun Rising, Shaman's Harvest, Stitched Up Heart, Hell or Highwater, Devour the Day, Smile Empty Soul, Texas Hippie Coalition, Sons of Texas, SECRETS, FLAW, and Them Evils.

 
Honorable mentions:
- Airplay on Denver's Modern Rock Station 93.3 KTCL
- Airplay on Colorado Springs' hard rock station 94.3 KILO
- Airplay on Rock Rage Radio
- Performed at Underground Music Showcase 2016 and 2017
- Winner of Pop Evil's "Be Legendary" contest for Denver in 2019

 
In The Press
 "Follow" exemplifies the more intense inclinations of Thousand Frames, and their prodigious compositional talents take them just as far in the hard rock genre.'
-Akademia Awards, November 2015

"…but they grooved like a well-oiled machine. They have it down and a have a huge sound."
Alan Sperry – Mile High Feedback
"Masquerade" Review by Rock the Pigeon. Read here.
"Regret You" is a heartbroken yet empowering breakup song, which fits perfectly alongside the moody music video, filmed at Denver's own Marquis Theater. The track perfectly displays Thousand Frames' haunting, heavy sound and shows quite a bit of promise for their future. - Dom Vigil of Prelude Press
Videos
Music
Social media
www.facebook.com/ThousandFrames | www.twitter.com/ThousandFrames | www.youtube.com/thousandframes3 | www.instagram.com/ThousandFrames